Anger Management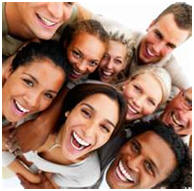 · Improve your relationships
· Feel good about yourself
· Forgive others
· Feel relaxed, at ease and calm
· Release feelings of irritation and anger.
· Enjoy being in the company of others
Would you like to take control of and reduce anger?
We all experience short periods of anger from time to time and this is quite natural. Feelings of anger can occur in a number of different situations, including: when others break rules, when we feel hurt or a loved one is hurt, when we are ignored and when our expectations are not met.
For some people anger becomes a problem when it occurs frequently, is extremely intense and lasts for long periods of time.
Hypnotherapy is useful to reduce and disperse anger, frustrations and irritations that you are having trouble with. Learn how to relax, feel calm in everyday situations, discover tools to reduce feelings of anger deep within and release them and learn how to forgive others and respect yourself. The unconscious mind can be reprogrammed to change your response patterns to everyday situations.
Some typical anger related issues are:
· Swearing
· Road Rage
· Frustrations
· Forgiveness (self & others)
Let hypnotherapy guide you to live a calmer, happier life and to have a more positive outlook on everyday situations.