Julie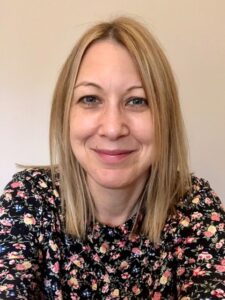 Julie Robson
BACP Accredited Counsellor & Psychotherapist, Senior Clinical Hypnotherapist, EMDR Europe Accredited Practitioner, Supervisor
Hello I hope that my website has answered all of your questions. I would welcome and encourage you to contact me should you have any questions.
I have worked as a Therapist since 2006 and have always been interested and intrigued by people. I am really passionate about my profession and have had the privilege to work and learn from some amazing people. My experience has allowed me to work with all age groups from 4yrs upwards. I have had the honour of working with adults who have been effected by the loss of a loved one whilst at Cruse Bereavement Care. At Place2Be I used therapeutic play to build safe, supportive counselling relationships with infant school children. I was very privileged to work with the Schools Counselling Team, where I worked with young people in nurseries, primary and secondary schools. At MIND I worked with adults with Depression, Confidence and Self Esteem Issues, Anxiety, Panic Attacks and Anger .
Working with private individuals and those referred from EAP's, GP's and local companies creates a very interesting and varied working experience. Every day and every person is different. I am always honoured to be trusted with your thoughts and feelings.
When choosing a therapist it is important to select someone who has professional training and experience.
Qualifications & Training
BACP Accredited Counsellor & Psychotherapist
BACP Register of Psychotherapists and Counsellors
Counselling Directory Registered
GHSC Validated Practitioner
GHR Senior Practitioner
GHR Accredited Supervisor
EMDR Europe Accredited Practitioner
Member of EMDR Association (UK & Ireland)
Honours Degree in Psychology (Open University) – BSc (Hons) Psychology (2004)
Diploma in Counselling and Therapy (Humanistic & Person Centred) (2006)
Cruse Bereavement Care Training – 60 Hour Bereavement Counselling (2005)
Place2Be Training – Counsellor Introd. Workshop – Counselling Children & Young People (2005)
Diploma in Clinical Hypnotherapy and Psychotherapy (Croft Academy) (2010)
– accredited by APHP, GHSC, NCP, NHS)
Foundation Course in CBT (Cognitive Behaviour Therapy) (2008)
Certificate in Counselling Supervision – Level 5 (2010)
Certificate in Hypnotherapy for Depression
Certificate in Hypnotherapy for Habits & Addictions
Hypno-Band Licenced Practitioner
EMDR Europe Accredited Training – Part 1, Part 2 & Part 3
EMDR – Working with Young People – Part 1
EMDR Additional Training Courses include:

How to use EMDR in patients with autism
How to use treat Veterans with EMDR
How to use Maximise Treatment Effect: using EMDR with Art Therapy
How to harness the power of compassion during EMDR
Using EMDR with OCD including Morbid Jealousy
Trouble Shooting in EMDR
Cognitive Interweaves
Memory Reconsolidation, the Flash Technique & EMDR
EMDR – Working Online
Creative EMDR with Pain
EMDR with Train Drivers Subject to Fatalities
G-TEP (Group Traumatic Episode Protocol)
Flash Techniques on Line
EMDR Online with Children and Young People
Attachment Focussed EMDR

Kinetic Shift Practitioner (UK Hypnosis Academy)
Working with Children Online – BACP
NLP Anchoring Masterclass
Rapid Inductions (UK Hypnosis Academy)
Indian Head Massage Diploma
Reiki 2nd Degree