Symmetry Therapy
Julie Robson of Symmetry Therapy is an Accredited BACP Psychotherapist/Counsellor, Senior Clinical Hypnotherapist, Kinetic Shift Practitioner and EMDR Therapist.
EMDR is a very powerful therapy typically used to reduce the effects of trauma. It helps to take away the intensity of distressing memories as well reducing future fears and anxieties.
Hypnotherapy is most widely known for it's effectiveness with weight loss, confidence, habits, flying, fears and phobias and smoking cessation.  Hypnotherapy is also highly effective with a wide range of other issues.  Click on the"Therapeutic Areas" links for details.
Kinetic Shift is a method to help with Anxiety, Post Trauma, Weight loss and so much more. Its an active, intuitive, dynamic and energising technique.  Kinetic Shift is content free, the Practitioner doesn't need to know…. in fact the client doesn't know most of the time but that will transpire in your session and those "I never thought it was that or I thought I has dealt with that" moments happen in a Kinetic Shift Session.   The Kinetic Shift process is not classical therapy, its a process that's quick and will make changes fast.
Psychotherapy/Counselling is a talking therapy which is beneficial for many issues such as; bereavement and loss, relationship counselling, depression, anxiety, negative thoughts, career issues, personal development and confidence.
Reiki – promotes deep relaxation, increases energy, removes energy blocks, enhances health and wellbeing, reduces aches and pains as will as restoring energy and balance.
Indian Head Massage –  will ease your muscles, tone facial muscles and leave you feeling very relaxed.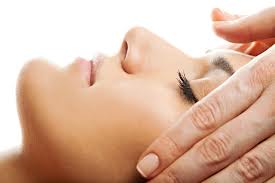 Symmetry Therapy is based at the Business Centre, 1 Blackwell Lane, Darlington, County Durham.

Julie Robson works with children and adults in Darlington and throughout the North East.  Clients travel from Teesside, Teesdale, Durham, Barnard Castle, Newcastle, Yorkshire, Bishop Auckland, Richmond, Middlesborough, Stockton, Newton Aycliffe and Hartlepool.
In addition to face to face clients throughout the UK and Internationally can also access sessions with Julie by email, phonecall, Vsee and Skype.