Stress/Anxiety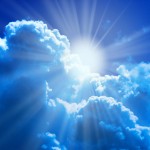 Would you like to live life feeling energised, happy, relaxed and confident?
When being out of your comfort zone it is very normal and natural to have feelings of anxiety and feel uncomfortable, when for example giving a presentation or best man's speech.  Anxiety produces a rapid heart beat or sweats and this assists the body to be in a state of alertness in readiness to perform well.
Some people kind that stress/anxiety levels become all-consuming and overpowering and effecting them on a day-to-day basis or at particular situations e.g work/social.  When a high level of stress/anxiety occurs this can result in avoidance, panic attacks, low confidence, it can change our behaviour as well as our relationships with others.
Hypnotherapy brings calmness, relaxation and control back into your life.   A therapeutic package will be created following an initial consulation.  Therapy may then: release your anxieties and concerns, reduce negative thoughts, deminish/reduce panic, increase your confidence and bring back emotional calmness.