Hypnotherapy
Hypnosis is a totally natural state which is often described as a total concentration on an idea or concept or "selective thinking".  Often I use calming words, imagery and soft music to create a relaxed hypnotic state.  Where appropriate I use more rapid ways to create an hypnotic state.   Hypnotic suggestion can also be made and beneficial when eyes are fully open, when perhaps a child is drawing.     I am also trained in Kinetic Shift and quite regularly incorporate this fantastic tool into my work.
Whilst you are feeling relaxed, or focussed on another activity, the logical part of your mind rests and your subconscious abilities (creative / imagery part of your mind) are heightened and ready to accept beneficial changes and suggestions.
Therapy can involve imagery, metaphor, positive suggestions, time-lines or regression work.  Therapy can reduce or eliminate unwanted responses and problem issues.  It can be very effective with most emotional problems and treat some physical problems. It is a beneficial and powerful tool for relaxation, self-confidence, business skills and personal development.
Kinetic Shift is a tool that can be used in or out of hypnosis.   It's quick and can make fast changes.  It can help post trauma, weight loss anxiety, habits and much more.   It's fast, intuitive, dynamic and energising and often content free (the therapy doesn't need to know!).   This can help with those feelings of stuck-ness.  Kinetic shift involves a mixture of energy work/body work, anchoring/NLP, eye movements, visualisation, a little humour and confusion work.  This tool can create very fast results.
Audio Demo – self hypnosis (practice every day for postive changes and relaxation)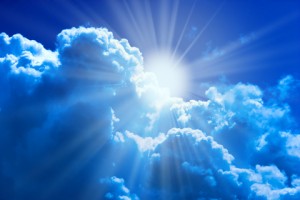 Hypnotherapy Packages
SMOKING CESSATION
This complete session includes a discussion around your unhealthy habit, current triggers and motivation to change.  The therapist will then spend 50/60 minutes using suggestion therapy, aversion techniques and forward focussing to support you in your desire to be a non-smoker.  Session includes recording to use at home. (90min-2hrs)
"HYPNO BAND"  – VIRTUAL GASTRIC BAND
This package consists of an initial assessment and four treatment sessions.  There will be 3 recordings and information given to you to complete.
Fear of Flying – "I was totally chilled during the session and afterwards I didn't worry about flying at all (used to get a horribly knotty feeling). Julie gave me a CD which I listened to a few times before I went. It DEFINITELY worked as I was really calm and didn't feel stressed on the flight at all."
Nail Biting – "I was always a little sceptical that I wouldn't be able to be hypnotised, however I found that with Julie I was able to relax and was surprised that a have not bitten my nails since (a year on)."
Weight Loss – "I just wanted to share my news and say a big thank you, as since attending weight loss hypnotherapy with you I have lost 8 pounds. I have found hypnotherapy helped me to manage my weight and the sessions I attended were very relaxing. I still listen to the CD's you provided and they continue to help me. So thank you so much. Highly recommend Julie's hypnotherapy"
Stop Smoking – "I just wanted to let you know I've made it to 28 days now without smoking.  For the most part I've found it quite easy so I'm confidently looking forward to the rest of my life smoke free.  Many many thanks."
Nail Biting – "I am pleased to say that I do have beautiful nails for Christmas!  Thank you for all your help – I've never gone this long without biting them before so I'm very happy! (3 months after 1 session)."
Fear of Horse Riding –  "On the whole I feel a lot more balanced and in control of my nervous energy. The misplaced anxiety and adrenaline has stopped and I enjoy going to the yard, handling my pony and making decisions on what we are going to do without negative "what ifs" over-shadowing.  My goal was to hack-out more and without overwhelming anxiety.  I am  pleased to say I have hacked out 3 times (in company) since my last session.   When the daylight extends I will be able to hack in the evenings after or before work.  I look forward to this and have even planned to focus on wracking up the miles!  I still use my CD and enjoy the relaxation and focus it helps me to maintain.  I feel so much happier knowing I am achieving whereas I think before I had your help I felt quite angry at myself and frustrated most of the time. Even a couple of my friends at the yard have commented on the positive changes I am making.  THANK YOU so much for your help."
Fear of Flying – "Hi Julie – I'm back from my hols, and I would like to thank you, I actually enjoyed the flight .   I had a bit of a moment when I first went towards the plane but nothing serious, then no problem at all ….. 1 glass of wine as opposed to half a bottle of gin!! many thanks again"
Stop Smoking – "I can confirm that we have not touched a cigarette since we left your office in January (5 months ago) and to be truthful if feels like I have never smoked.  I rave about you all of the time and friends find it unbelievable how easily we both stopped after visiting you."
Weight Control – "Back from my all inclusive holiday with half a pound gain but still half a stone off since I started with you. Which I think is fantastic for Christmas and New Year and a Holiday. I felt massively in control and not once had a second plate and every meal was half salad or veg. The booze flowed through lol." – (January)  "I feel you've totally changed my feelings about food and my self control. For the first time in years I feel in control with my choices and I've a more varied and healthy diet without cutting out anything" – (March)
Making a Speech – "I was not nervous at all until a little bit of anxiety crept in just before my speech.  But even then I felt in control.  When I stood up I grew in confidence and felt pretty good…  Whatever you said to me I felt different and pretty composed and there was no way I could of done that kind of speech without you… The day was beautiful…."
Best Man Speech – "Hiya Julie, I've done my speech and I can't believe how calm I was, it went honestly as best it could of gone, I'm so pleased and just over the moon.  Thanks for everything"
Virtual Gastric Band – Hypno Band – "Making the decision to contact Julie was the hardest yet best decision I had ever made.  I had come to a point in my life where I was embarrassed of not only how I had let myself go but also of how little control I had of my eating.  Meeting Julie, the way she put me at ease and quickly made me realise that I had a problem with food rather than just being greedy, changed my life.  I started my journey in Dec 13 the heaviest I have ever been.  I rarely exercised and made all the wrong choices.  Julie spent time talking to me about what to expect and how this would only work if I was fully committed to it.  I believed in everything she said and a week later I had my first session.  I noticed results from day one.  I was able to control my appetite and stopped "sneaky eating" I was more honest with my partner and through the encouragement of her and Julie I was able to see big results very quickly. In time I was finding pleasure in exercise.  From never running to daily runs of 4-5 miles and a longest run of 8 miles. The entire journey has been life changing.  The difference with Julie is that you get the support as well as the hypnosis.  When things get hard, which they sometimes do, she gives you the tools to manage that, and expectations. I am 6 and a half stone down now and feel like i am living life again.  And its all thanks to the hypnosis helping me turn my life around" Sept 14
Phobia  (after 2 sessions) – "I took hypnotherapy in a last ditch effort to remedy a crazy phobia I've lived with for a number of years. Julie was absolutely brilliant.  Completely open and so easy to talk to. She made me feel comfortable and so relaxed.  She takes the time to understand your issue and quickly identifies the root cause.  Hypnotherapy,  for me,  was the feeling of complete relaxation.  Safe and comfortable.  In just a few sessions I've been able to do things I never thought possible.  Things I'd …usually avoid or make an excuse not to do.  I'm not saying I'm fully over my phobia, but I'm able to deal with it much more confidently.  I'd say I'm 75% over it but I feel armed ready to deal with the next situation.   My advice?  Try it!  It's really opened my eyes to new medicines and forms of therapy. You've nothing to lose, everything to gain. And you couldn't ask for a better therapist than Julie." 
Fear – "Coming to my session helped me to get back my positive manner.  I feel more confident and tell myself that I can do anything that I set my mind to.  I was able to travel to an event and enjoy the day, something I was dreading before.  Thank you so much."
Virtual Gastric Band – Hypno Band – "I had Hypno-band in April / May and it was the best thing I have done after years of struggling with my weight.  I have lost 3 and a half stone and have just come for another top up 8 months after, which I can already feel a difference.   Julie is brilliant and makes you feel relaxed and comfortable throughout."
Exam Confidence – "You saw my daughter for a number of therapy sessions in January. I just wanted to send you a quick email just to let you know that my daughter has benefited hugely from her time with you and I'm so pleased how she's been coping with all the preparation for her school test. I've had many mums at school telling me how anxious their children are about school and how they're not coping with the added pressure and I'm so glad my daughter got to have help from you which has prevented her from going down that road. I'm amazed at how well she's just taking everything in her stride and we've also been told that she's absolutely on track to reach a greater depth grade for all the tests, and she's achieving all this without letting any added pressure or stresses get to her. So thanks again for everything you did, it has certainly led to a hugely positive outcome all round."
FREQUENTLY ASKED QUESTIONS
Is it safe?  Hypnotherapy is natural and safe with no harmful side effects.  It is a extremely enjoyable and relaxing experience.
How many therapy sessions will I need?  Hypnotherapy works extremely quickly for some issues. Many issues require only one session (stop smoking / some habits).  For most other issues I would generally recommend between 3 – 6 sessions, however for complex issues, general anxiety or confidence issues more sessions may be appropriate.
How will I feel during hypnosis? There is not one particular way to feel. Many people feel deeply relaxed, others describe a light, heavy or tingly sensation. Whatever you feel is normal for you. Hypnosis is similar to day dreaming or being engrossed in a television programme. We all naturally experience hypnosis many times a day!!  For your added confort, I would recommend that you wear comfortable clothing and take out contact lenses for the therapy session.
Will I fall asleep? During hypnosis you are not asleep, you are often in a relaxed state and totoally aware of what is happening around you. You are in complete control and will reject any suggestions that are not beneficial to you.  Your unconscious mind hears everything, even when your conscious mind doesn't.
Are there occasions when hypnotherapy should not be used? Hypnotherapy is not a replacement for psychiatric or medical care. At the assessment stage you will be asked about any medical conditions and medication you are taking.   If you are under physician's care, or have a long term medical condition, it is your responsibility to consult and follow the advice of your doctor or other professional medical practitioner before participating in hypnotherapy sessions.  Doctor/medical practitioner approval may be required in certain circumstances.
Hypnotherapy is not recommended for schizophrenia or other psychotic conditions (where the person finds difficulty distinguishing between reality and their own thoughts), however a hypnotherapist with training and experience in mental health may be able to work with a person with a history of psychosis or severe mental health if currently stable.  Hypnotherapy is not recommended for epilepsy which is not controlled.
What happens at your first session?
A full assessment will be taken at the initial consultation to determine if the therapy will be suitable for you.  You will be given an indication of the number of sessions that will be required before therapeutic work begins.  Often the reason someone attends therapy is not the actual "reason" for the difficulties, often its a secondary effect.  It is important to be truthful and open at your first session so that Julie has all the necessary details to prepare for your personal Hypnotherapy sessions and advise the best way to progress.  
Motivation – Key to Successful Outcomes
Hypnotherapy sometimes does feel like magic, however contrary to popular belief hypnosis can not get you to do anything you do not wish to do!  If you are ready to make changes, motivated and dedicated to put the time and effort in, then hypnotherapy can help to support you to reach your goals.    It is a joint therapeutic relationship with the outcome being hugely due to your own motivation and readiness.   I can help and support you when the time is right for you.