Fees
Counselling (50-60mins)
Adults & Children - £40
Couples & Family  - £50
Supervision – £40
6 x Counselling Sessions – £220
Hypnotherapy/EMDR (50-60mins)
Adults & Children - £60
4 x Hypnotherapy Sessions  - £220
Hypnotherapy Supervision – £60

Hypnotherapy Packages
Smoking Cessation (90mins-2hrs) – £120
Smoking Cessation (2 people together) – £100 each
"Hypno-Band" Virtual Gastric Band Package - £340
(Packages can be used within a 6 month period.)
Holistic Therapies (Reiki & Indian Head Massage)
50 mins – £30
25 mins – £20

Please book your appointment with Julie before using the shopping cart below to make payment.  You can email julie@symmetrytherapy.co.uk to arrange your appointment.
Gift Vouchers Available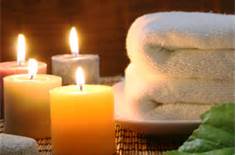 ***KEEP UP TO DATE WITH SPECIAL OFFERS BY LIKING OUR FACEBOOK PAGE***
Cancellations
Fee's will be refunded when more than 48 hours notice of a cancellation is provided.