Counselling / Psychotherapy
I offer one-to-one counselling / psychotherapy for individuals and young people.  Referrals are accepted from Private Clients, Organisations and Employee Assistance Programmes.
Clients choose to attend counselling sessions for many different reasons; such as when feeling distressed, to discuss a work or personal issue, health problems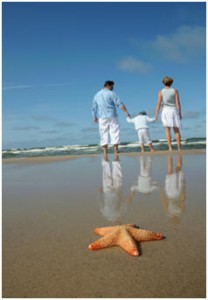 ,  relationship difficulties or personal development. Counselling is also beneficial when you are feeling low or anxious and can't explain the reason why.
Whatever your reasons may be for attending counselling you will be listened to, respected and not judged.  I will work at your own pace and offer short and long term work.  As a guide short term work is typically between 6 – 12 sessions.
Counselling increases understanding, improves confidence, benefits general health and wellbeing, as well as greater empowerment and a more positive focus. It is a place to discuss your difficulties and to work towards a beneficial way forward for you.
The term psychotherapy is often used to refer to longer term work e.g. when it is beneficial to increase your own self awareness and awareness of others, widen your perception of situations, for longer term mental health conditions, to aide beneficial behaviours and actions, explore and work through some of the possible reasons for current difficulties and for self development.
I offer a safe, comfortable and confidential environment to express and work through your thoughts and feelings, without judgement.
At our first appointment together we will start to discuss what has brought you to therapy, we will discuss the therapy contract (e.g. confidentiality…) and I can answer any questions you may have.  If we are both comfortable continuing to work together, we will arrange further therapy sessions.    
I initially trained in Person Centred – Humanistic Counselling.  However over the years I have incorporated other training and experience into my work.  Sessions may include solution focussed work, CBT (Cognitive Behavioural Therapy), self care skills, relaxation tools.  I use a variety of interventions/skills which I intuitively feel are best suited to you and your goals.  Each piece of work and every session will be as unique as you are. 
Reasons client's seek counselling include;
a safe place to talk, be listened to and offload
aiding positive changes in behaviour or thoughts
support during a specific life event or challenge
awareness of self and others
to discuss difficult feelings and emotions
a loss or bereavement (e.g. person, relationship, job)
I would describe myself as an intuitive therapist, adapting sessions/intervention's with your needs central to our work.  I am an active listener and work alongside you to further your own understanding, enhance self healing, increase resilience and tools, encourage positive change and work towards realistic goals.  
"The gentle and sensitive companionship of  an empathic stance… provides illumination and healing.  In such situations deep understanding is, I believe, the most precious gift one can give another."  Carl Rogers
Testimonials
Dr Stewart Richmond – York University (on behalf of the ACUDep research team)
"We were pleased to include Julie as a counsellor supporting the ACUDep study in the Darlington area. ACUDep is a large randomised controlled trial that aims to compare the effectiveness and cost-effectiveness of acupuncture and counselling for people with moderate to severe depression. Julie made a positive contribution to the research study and her input was valued by research participants. She was both pleasant natured and reliable to work with. Under similar circumstances we would be happy to refer patients to her again."
David Walker – Former Team Manager, Darlington Schools Counselling Service.
"Julie provided an absolutely invaluable service to children, young people and carers through her work with the Darlington Schools Counselling Service. Julie was particularly noted for the professional relationships she managed to forge and the effectiveness of the work which these facilitated. At all times Julie practices in an ethical, systematic and sensitive way and I would have no hesitation in whole-heartedly recommending her to anyone seeking counselling or therapy."
Client Feedback
"I visited Julie to seek counselling, having become progressively unhappy with some of my behaviour over the last few years. Though I was new to counselling and somewhat anxious about seeking help, I felt immediately comfortable with Julie, who was approachable and gave me the space to speak freely and without judgement. I was able to reflect and explore my thoughts and feelings at my own pace. Julie offered input and direction where appropriate, helping steer me toward a position of clarity. She treated me like an individual, taking a genuine interest to understand me as a person and considering the best ways forward. My counselling with Julie helped create a positive effect on my behaviour that I am now building on. I am more self-aware, compassionate towards myself, and mindful in daily life. I'm grateful for her support and would recommend Julie without hesitation."