Hypno-Band
I have been a Hypno-Band Licenced Practitioner for many years now.   I have seen both women and men fully committed to the therapy sessions, homework and incorporating new positive behaviours and thoughts, eating and food shopping habits and exercises plans into their lifestyles.
It is fantastic to work alongside you all and watch you grow in confidence, positive attitude and mindset and determination, making realistic and healthy lifelong changes.  
WHAT IS HYPNO-BAND…
The Hypno-Band could change your life forever. Imagine having the results usually achieved by having a surgical Gastric Band fitted but not having to go through surgery, and spending thousands of pounds!
Gastric Band surgery is not for everyone. Usually the surgery is only carried out on people classified as "clinically obese" and with a high Body Mass Index (BMI).
A surgical Gastric Band works by reducing the size of the stomach and therefore you eat smaller portions and feel full. Through this method it is possible to lose weight easily. The surgical method does have drawbacks however. It is very costly, typically costing £5000 to £8000 and of course you will need to go through a surgical procedure.
What if you could have all the benefits of a surgical Gastric Band, without the surgery and cost? Well now you can! By using the Hypno-Band hypnotherapy system we create a state of mind where you will believe you actually have a Gastric Band fitted! You will eat smaller portions and feel full. The Hypno-Band system is a long term solution to your weight problems.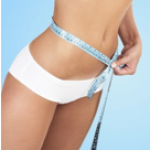 How does it work?
Over four sessions I take you through the process of having a gastric band fitted, only in your mind. By using suggestion and visualisations your mind will be convinced that your stomach has become smaller and that you need less food. By eating less and less often you will begin to lose weight. The process uses hypnotherapy and cognitive behavioural techniques to help you achieve your ideal weight – and stay there!
Each session in the Hypno-Band system lasts  up to one hour and before beginning the process a full assessment will be carried out.
Does it involve surgery? No! the HYPNO-BAND system is a non-invasive behaviour changing method using the techniques of hypnotherapy and cognitive behavioural therapy.
Does it hurt? On the contrary. The HYPNO-BAND procedure is extremely relaxing and pleasurable.
Are there side effects? No. There are no side effects associated with undergoing this procedure.
Am I suitable for the HYPNO-BAND weight loss system? If you are over-weight (30+ BMI) and really want and are committed to losing weight then you should be suitable. The only exception would be if there is a physiological reason for your weight problems or if you are taking certain medications. The Hypno-Band is not suitable if you have an over or under active thyroid (which has not been stabilised by medication), for clients who are Bulimic or have Severe IBS (not stabilised) or other gastric conditions, pregnant or had serious illness or surgery in the last 3 months.  It is important to disclose all medical conditions to Julie prior to therapy as GP approval may be required.
Will it work for me? The key to success is YOU! No weight loss system will work unless you are committed to losing weight. You must be prepared to change your eating habits and life-style. If you are totally serious about losing weight then it will certainly work for you. The HYPNO-BAND system provides you with the tools and ability to lose weight and maintain a healthier body.
How long does it take? After the assessment the whole process takes four one hour sessions. Usually this is achieved over a period of 6-8 weeks but this is flexible and at your convenience.
Assessment – at the assessment a details will be taken about you, including your medical history.    I will explain the HYPNO-BAND process and answer any questions you may have.
Session 1 – This sessions will uncover your main triggers and behaviours and together we will discuss we will agree upon more beneficial behaviour and new eating habits.   You will experience hypnotherapy and enjoy wonderful relaxing feelings to start you on your weight loss journey and lifestyle changes…. You will receive a CD to listen to at home.
Session 2 – This is your pre-surgery session.   We will talk over the surgery process and you will enjoy a further hypnotherapy session to introduce you to process of having the virtual gastric band fitted as well as strengthening healthy eating suggestions for permanent weight loss…
Session 3 – This is the day you have been waiting for – the day of your HYPNO-BAND surgery, where you will have Virtual Gastric Band Fitted.  You will also receive your second CD to listen to at home to re-enforce the HYPNO-BAND surgery.
Session 4 – Between 4-6 weeks after the surgery we will discuss if you feel the HYPNO-BAND needs to be adjusted (tightened or loosened), this is however rarely required.   Using hypnotherapy we adjust the HYPNO-BAND appropriately or/and reinforce your new, beneficial and life-changing habits.   You will be given your last CD to reinforce the work completed in the session.
Testimonials
"Making the decision to contact Julie was the hardest yet best decision I had ever made.  I had come to a point in my life where I was embarrassed of not only how I had let myself go but also of how little control I had of my eating.  Meeting Julie, the way she put me at ease and quickly made me realise that I had a problem with food rather than just being greedy, changed my life.  I started my journey in Dec 13 the heaviest I have ever been.  I rarely exercised and made all the wrong choices.  Julie spent time talking to me about what to expect and how this would only work if I was fully committed to it.  I believed in everything she said and a week later I had my first session.  I noticed results from day one.  I was able to control my appetite and stopped "sneaky eating" I was more honest with my partner and through the encouragement of her and Julie I was able to see big results very quickly. In time I was finding pleasure in exercise.  From never running to daily runs of 4-5 miles and a longest run of 8 miles. The entire journey has been life changing.  The difference with Julie is that you get the support as well as the hypnosis.  When things get hard, which they sometimes do, she gives you the tools to manage that, and expectations. I am 6 and a half stone down now and feel like i am living life again.  And its all thanks to the hypnosis helping me turn my life around" Sept 14
"I had Hypno-band in April / May and it was the best thing I have done after years of struggling with my weight.  I have lost 3 and a half stone and have just come for another top up 8 months after, which I can already feel a difference.   Julie is brilliant and makes you feel relaxed and comfortable throughout"  Jan 18