Hypno. FAQ
Frequently Asked questions
Is it safe?
Hypnotherapy is natural and safe with no harmful side effects.  It is a extremely enjoyable and relaxing experience.
How many therapy sessions will I need?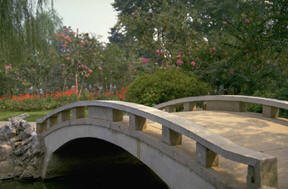 Hypnotherapy works extremely quickly for some issues. Many issues require only one session (stop smoking / some habits).  For most other issues I would generally recommend at least 3 sessions.
A full assessment will be taken at the initial consultation to determine if the therapy will be suitable for you. You will be given an indication of the number of sessions that will be required before therapeutic work begins.
How will I feel during hypnosis?
There is not one particular way to feel. Many people feel deeply relaxed, others describe a light, heavy or tingly sensation. Whatever you feel is normal for you. Hypnosis is similar to day dreaming or being engrossed in a television programme. We all naturally experience hypnosis many times a day!!  For your added confort, I would recommend that you wear comfortable clothing and take out contact lenses for the therapy session.
Will I fall asleep?
During hypnosis you are not asleep, you are in a relaxed state and aware of what is happening around you. You are in complete control and will reject any suggestions that are not beneficial to you.
Are there occasions when hypnotherapy should not be used?
Hypnotherapy is not a replacement for psychiatric or medical care. At the assessment stage you will be asked about any medical conditions and medication you are taking. If you are under medical care or have any concerns you should consult your doctor. If you suffer from epilepsy you are advised to seek GP approval before seeking hypnotherapy.
What happens at the first session?
YThis session allows you to ask questions. Julie will collect some personal details and will share information about the therapy.  A full assessment will be taken so that Julie has all the necessary details to prepare for your personal Hypnotherapy sessions.  If time allows a short hypnotherapy session will take place.